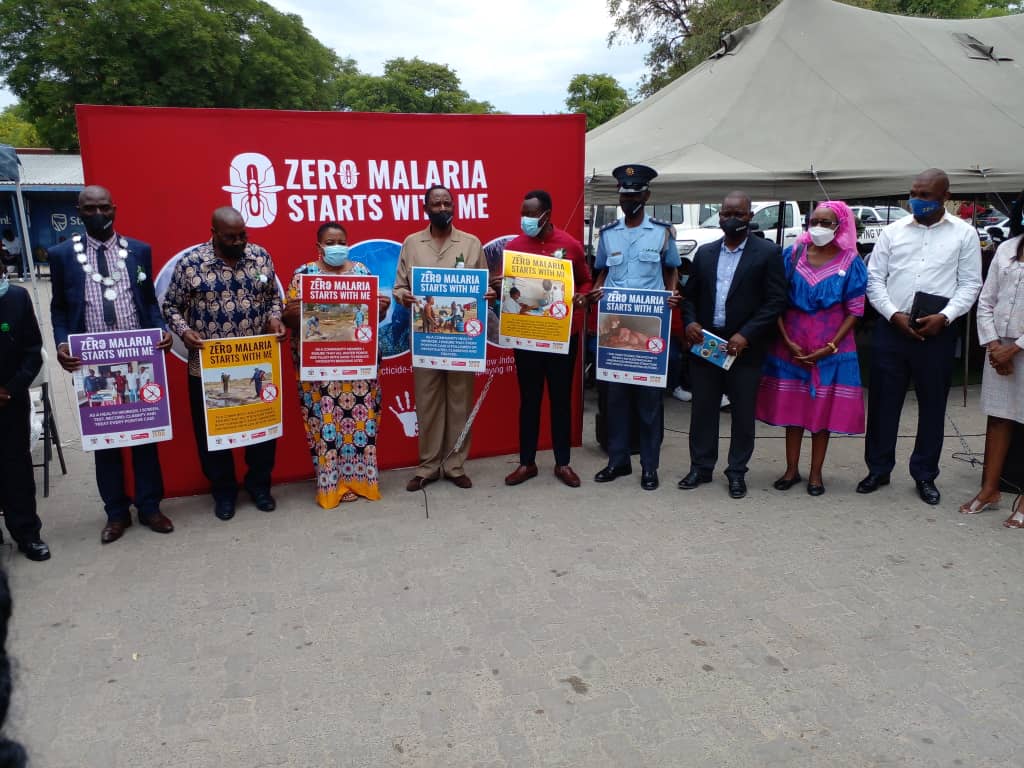 Namibia becomes 22nd African country to join the Zero Malaria Starts with Me movement
14 December, Windhoek, Namibia – Namibia has become the 22nd country in Africa to launch the Zero Malaria Starts with Me campaign at an event attended by national political figures and representatives from regional and international partners
The Zero Malaria Starts with Me movement, endorsed by African Union leaders, calls on all individuals, families, communities, as well as political, business and religious leaders to make a personal commitment to step up the fight against the disease.
Many regions in the north-west part of Namibia are considered high-risk areas for malaria, including Okavango-East, Okavango-West and Zambezi. Although Namibia is famous for its iconic deserts, these regions are located in and around rivers and wetlands, making them fertile breeding ground for mosquitoes carrying the malaria parasite.
According to the latest WHO World Malaria Report, in 2020 alone Namibia recorded more than 20,000 malaria cases and over 50 deaths nation-wide. Globally, malaria continues to affect the world's poorest and most vulnerable, with 241 million total cases and 627,000 people dying from this preventable and treatable disease in 2020, 96% of them in Africa.
The launch event was held on 11 December in the Zambezi Region and was attended by Deputy Mister of Health Dr Utjiua Munjangue, SADC Malaria Elimination Ambassador Dr Richard Kamwi and WHO Representative Dr Wilma Sorases. Speaking at the launch, Dr Kamwi called for a strengthening of regional and local support for malaria intervention and the importance of mobilizing domestic resources to reach zero malaria.
The pan-African Zero Malaria Starts with Me campaign was launched by African Union Heads of State and Governments at the 31st African Union Summit in July 2018 in support of the African Union goal to end malaria by 2030. The campaign sparks grassroots movement by engaging political leaders at all levels, mobilizing resources and funding, and empowering communities to take ownership of malaria efforts and hold leaders accountable in the fight against malaria.
To date, 22 countries have joined this continent-wide campaign. As part of the Zero Malaria Starts with Me movement, participating countries have established national End Malaria Councils and Funds, mobilized business leaders through the Zero Malaria Business Leadership Initiative, and are engaging media, youth and community champions across Africa in malaria control and elimination efforts.
To find out more information about Zero Malaria Starts with Me, please visit https://zeromalaria.africa and follow @ZeroMalaria on social media